Savoir-Faire
S

avoir faire

Naturally, I move forward using my intuition. I like exploring at random, and feeling free to work with the material. But technical challenges and precision are also an integral part of my productions. In each of them, I look for the balance between traditional movement, instinct and innovation.

Photo: Solveig & Ronan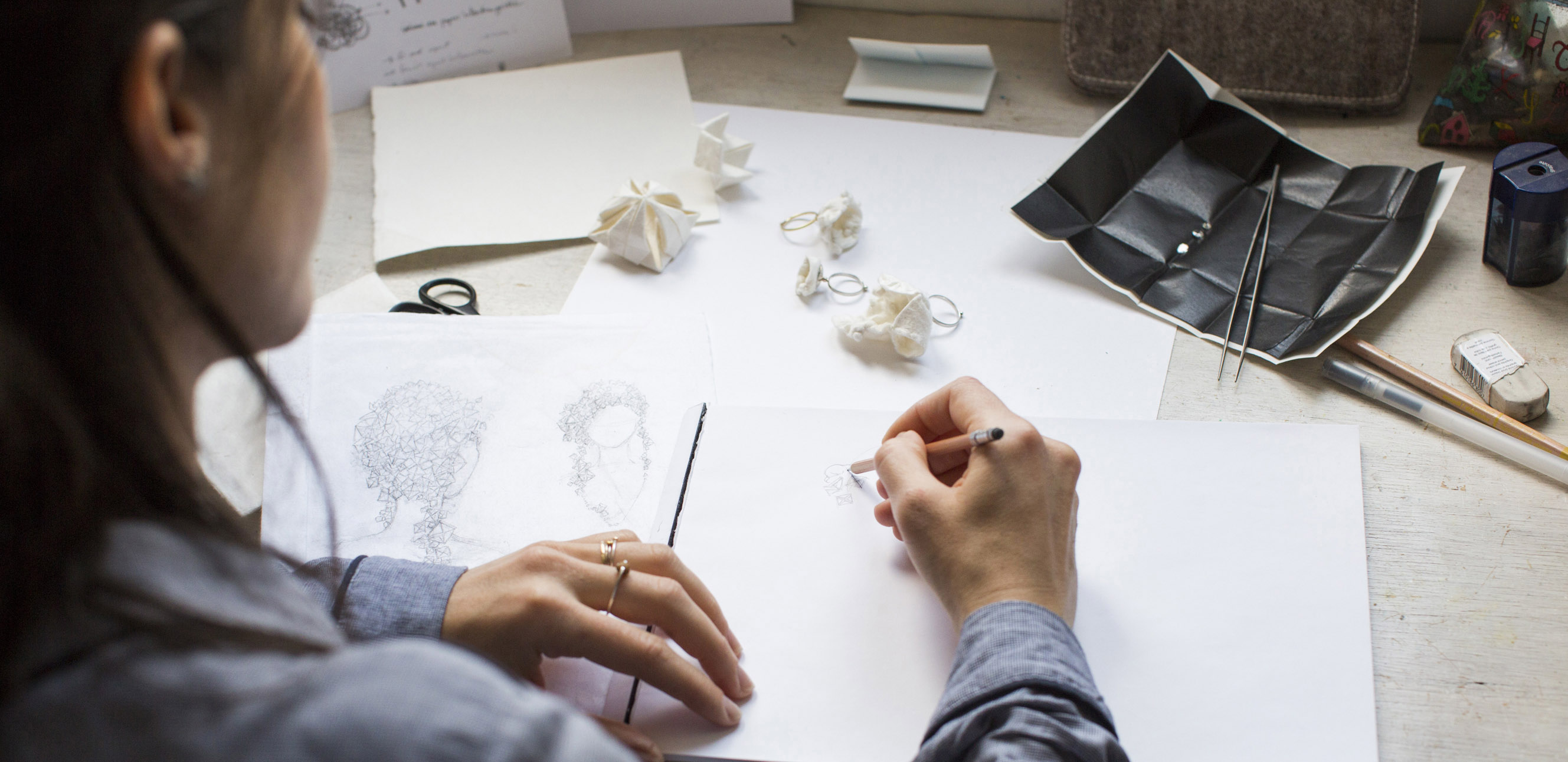 Work, consider, pierce, bend, draw, saw, start again … with repetition, and little by little, every movement becomes a reflex, so that technical difficulties fade away to give way to instinctive expression. It is fascinating to learn – to give life to ideas and to materials with different tools: drawing, modelling, hammering, melting and cutting out. From my brushes to my saw, I follow my early training: I observe, I learn, I make; I like to create alone, with others, and for others by moving between my personal collection and joint work.
In my work, technique is often contingent on the chosen material. I like all materials, each one for its physical, aesthetic and symbolic qualities.
I like to mix contrasts and opposites of value, texture and durability.
This is what urges me on to discover different techniques, and to meet feather workers, embroiderers, cabinet makers and enamellers.